Education is the most powerful weapon you can use to change the world.
Nelson Mandela
Who we are
Better Education Service Delivery for All Additional Finance; Transforming Education Systems at States Level (BESDA AF-TESS) program was initiated in response to the need for educational reform and improvements to support the achievement of UBE programs in Nigeria. The program aims to Increase equitable access for out-of-school children, improve literacy rate and learning outcomes and strengthen accountability for results by improving learning conditions with focus on essential infrastructure such as classrooms and WASH facilities for the most disadvantaged primary schools, provision of junior secondary schools in underserved communities to strengthen transition from primary schools to junior secondary level, enhance teacher quality, learning assessments, strengthening accountability and promoting community engagement.
Reduction in the number of out-of-school children, focused on equity
Our focus on equity drives this results area, aiming to ensure more equitable allocation of state education resources. Specifically, we work towards improving learning conditions in the most disadvantaged schools and providing opportunities for students.
Enhancing teaching practices and measuring learning outcomes, focused on learning outcomes.
At TESS, we are committed to improving the quality of education by enhancing teaching practices and measuring learning outcomes. Our focus is to strengthen teachers' capacity in OAK states through a structured pedagogy program based on digital technology.
Improving teacher deployment and making education expenditures Transparent and accessible For Policy Formulation, Focused on efficiency and system management.
The importance of proper infrastructure in facilitating effective education delivery cannot be over-emphasized. The program aims to improve school facilities, including classrooms, libraries, laboratories, and technology resources, creating an environment conducive to teaching and learning.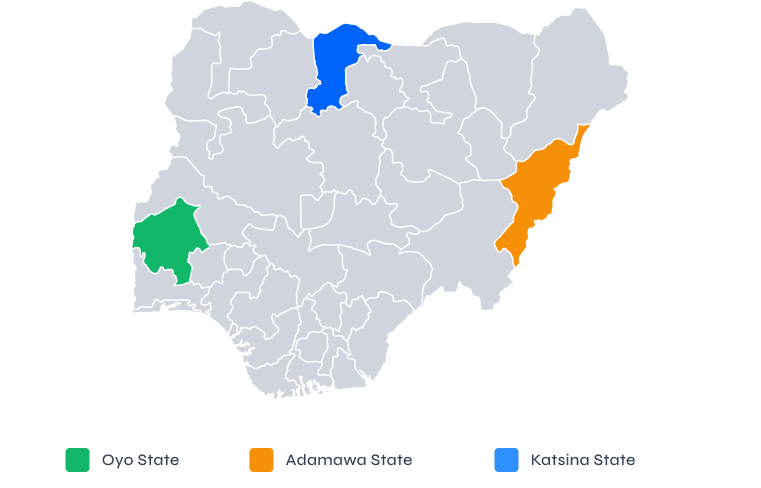 Statistics
40k Schools beneficiaries
58k+ Student Served
39K+ Students served
Key Stakeholders
The World Bank
Federal Ministry of Education Nigeria
Global Partnership for Education
Ministry Of Finance
Oyo State Government
Adamawa State Government
Katsina State Government